I have been a math teaching, technology integrating, innovation seeking, interactive notebook loving middle school teacher since I've been in the classroom. My goal has always been to deliver what the students needed in the most fun, innovative, and exciting way possible but we all know that there are some things that can't be given in such a way. It this is true for all subject areas and not only math.
Since I've began my journey as a 1 to 1 iPad teacher in 2015 it has been a goal to have a paperless classroom. Being a math teacher and believing that you just have to write, not type, certain things out in math I have have been stagnate in my journey even though I've seen the transformation and takeover of digital interactive notebooks in classrooms. I use the LMS Schoology daily and I've witnessed students trying to type some things out that are just not possible with the letters, numbers, and symbols available on a regular keyboards. When I think about those instances things such as number lines, probability trees, and tables come to mind. Sure, these things can be created in several programs but not in the programs that are big hits for digital interactive notebooks for students such as Google Slides and other programs similar to PowerPoint.
Do you see my dilemma now? As a math teacher, I want my students to be able to write or draw certain things out but with Google Slides that is not possible without app smashing which I choose to avoid as much as possible to simplify the daily process in my classroom. Every year I've explored how I could possibly go paperless. I considered many thing but none allow me to create interactive digital pages and had the capabilities for my student to write/draw on the screen of their iPads simultaneously. I have finally found a game changer! Granted, I may be late to the party but my mind is blown. Did you know that Keynote has an added feature of allowing drawing on the slides?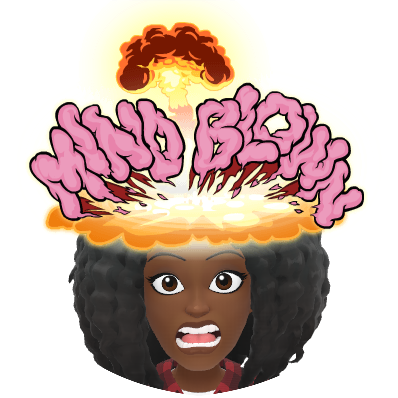 Yes, Keynote! The Apple created presentation software and app. It has an awesome feature that allows it to do all the things we use Google Slides and the veteran, PowerPoint, for BUT, wait for it, you can draw/write on the screen!
I do not even know if this is a new feature but it is a new feature to me that I am excited to have discovered. Not only am I able to go paperless but I can get rid of my group supply sets and many of the other things I used for my class with interactive notebooks. By going digital, my supply list to families will basically be kleenex, sanitizer, and earbuds, I will not have to deal with lost notebooks or things falling out, and lastly, clean up at the end of every class will be ahh-mazing!
A digital interactive notebook allows you to take cut and paste, sorting, or matching interactive activities and allow them to be completed on an electronic device without the paper, scissors, tape, glue, or crazy clean up. You can even recreate plain old worksheets to make them digital and interactive. I was able to take all of my doodle and guided notes and use them in my students' digital interactive notebooks.
Some of the pluses include:
Teachers can bulk share from Macbook or iPad.
Students can import the keynote directly to their iPads.
Slides can be interactive allowing students to move objects around on the screen.
Students can import additional slides throughout the year.
You can create or use slides created in Google Slides or PowerPoint.
While creating the slides from your MacBook you can import pdfs directly to slides for your students to draw on.
You can link slides to the pages listed in the table of contents.
Students can insert pictures, audio, or video to slides.
Teacher can downloads videos including those from Youtube and add them to slides.
Keynote is a free app/software for iPads and Macbooks.
It would be great if:
There was a highlighter marker. There is only a pen, crayon, pencil, and marker feature.
Students could import pdfs on iPads.
Fonts would import. (If using Google Slides, the fonts will not remain but there is a work around for this.)
Overall, this was an amazing discovery and I feel that I literally just upped my game as a teacher. I have been able to almost eliminate my class supply list, I no longer have to worry about students losing pages or notebooks, and I do not have to deal with a hot "glue-tape-paper" mess. I see a heightened interest with the digital interactive notebook with my students. Some of them also are relieved to not have to remember to bring their notebooks to class.
Download your personal copy of the starter pages of a digital math notebook and some integer concept pages plus some page templates that you can make your own.
Leave a comment below. Are you a fan of digital interactive notebooks?
Until Next Time,